Santa Monica
Municipal Website
The City of Santa Monica needed an overhaul of their website to better serve their city. With over 500 pages of content for departments, destinations, applications, and services, they needed a website system that could be standard, accessible, and user-friendly. Our redesign features an entirely new home page, menu functionality, and over thirty page templates for all things Santa Monica.

View the Site
Services
Responsive Website and App Design
Content Management
UX/UI Development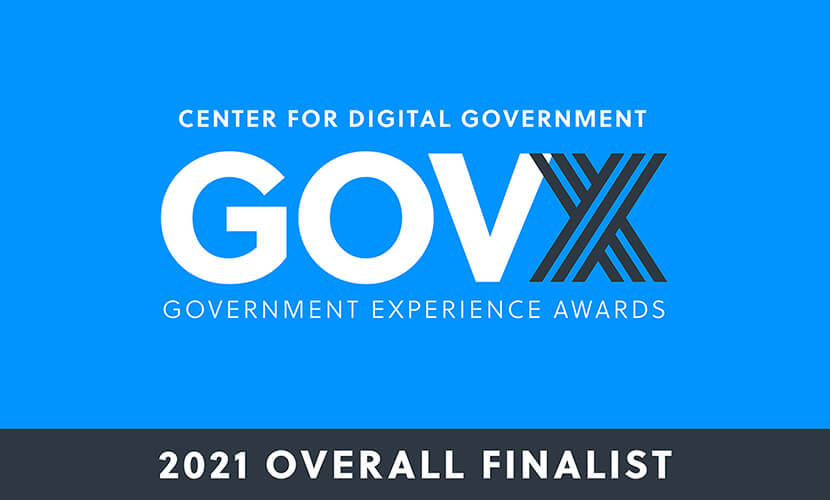 A Government Experience Overall Finalist
The City of Santa Monica, whose municipal website we continue to redesign, was recognized as a Government Experience Overall Finalist by the Center for Digital Government for 2021.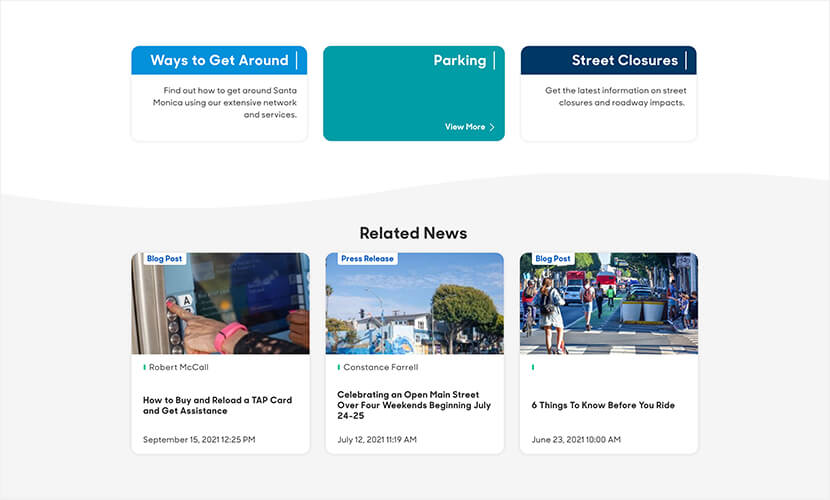 User Experience and Accessibility
PXL's modular redesign ensured an effortless experience for all users. The site is ADA compliant - meaning all features on the site are accessible to those with disabilities and can be read using a screen reader.
Dynamic Parking Information
PXL's top-to-bottom revamp for the City of Santa Monica's site, which includes the creation of a detailed parking app, creates a space that is intuitively organized, accessible, and user-friendly. Our full overhaul ultimately continues to help bring the City of Santa Monica's digital presence into the 2020s.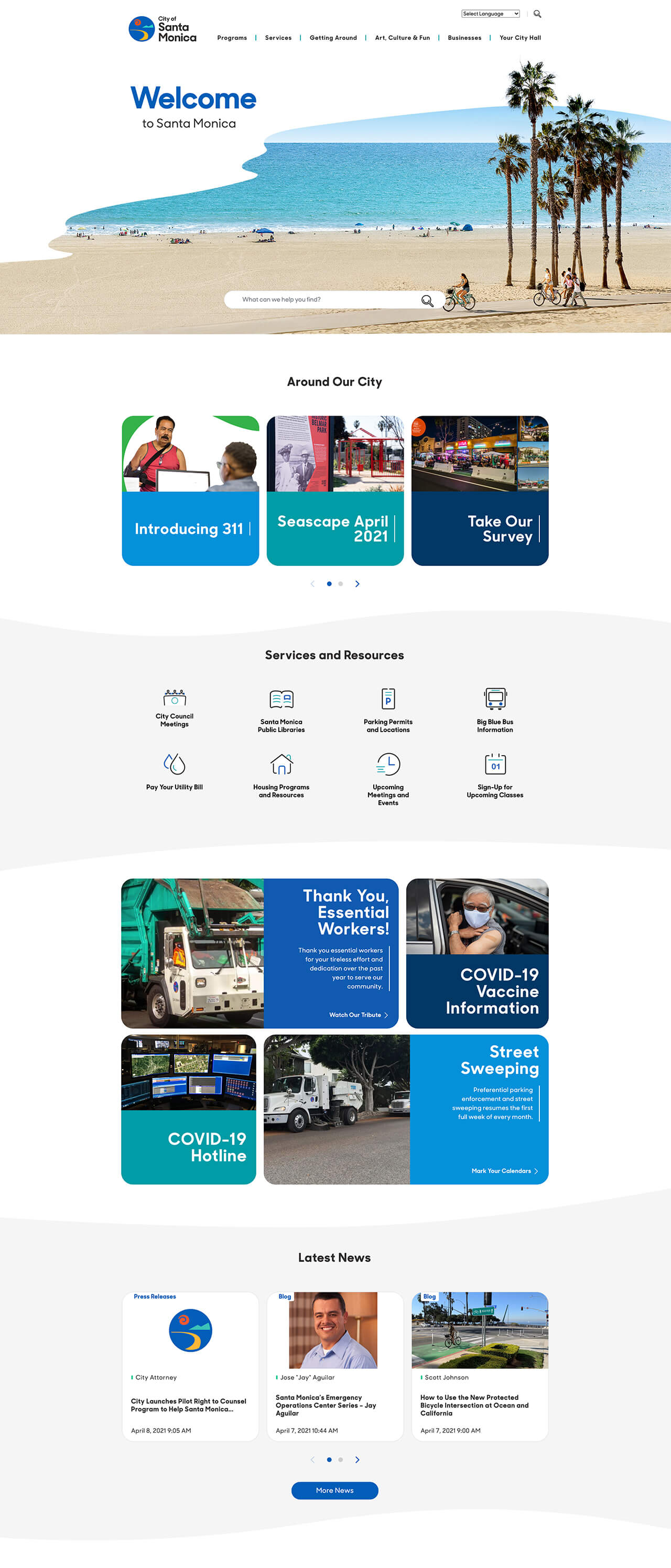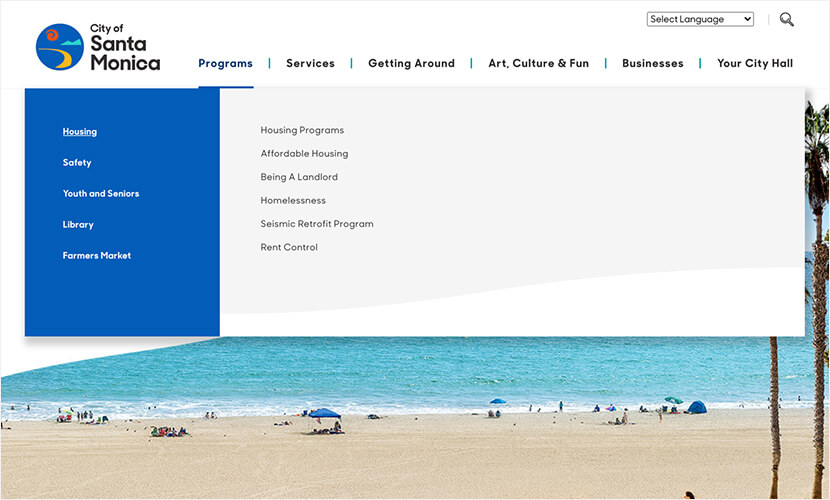 PXL was tasked with organizing a large sum of detailed information and compiling it in a clean and concise way that could be easily scaled and searched.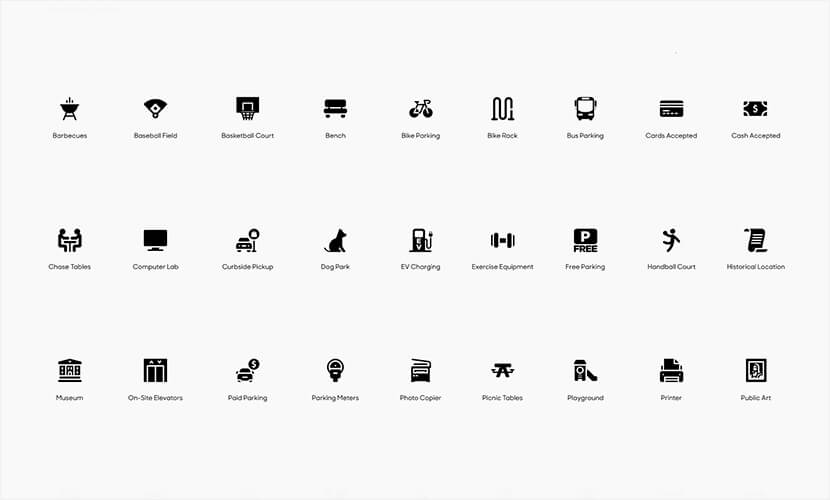 As part of the design process, PXL assembled a uniform collection of iconography that is used across the site.