Gemini Man
Social Campaign
No, you're not seeing double, there really are two Will Smith's in Paramount Pictures' Gemini Man, and we took full advantage of that when it came to our home entertainment social campaign! We managed the official Gemini Man accounts across all social platforms for the duration of the home entertainment window. Our content featured action-packed clips, special behind-the-scenes footage, and more Will Smith than you could handle. Our social calendar featured content buckets broken down by various initiatives including key dates, release drops, cultural beats, and peak engagement time.

Over the course of our campaign we created content that resonated with our audience. We incorporated memes, came up with engaging post copy, and even partnered with influencers for an amazing release announcement. Our campaign gained traction with over 115+ million impressions across social media, gaining Gemini Man over 3K newly dedicated followers.
Services
Animation
Community Management
Content Creation
Consumer Insights
Copywriting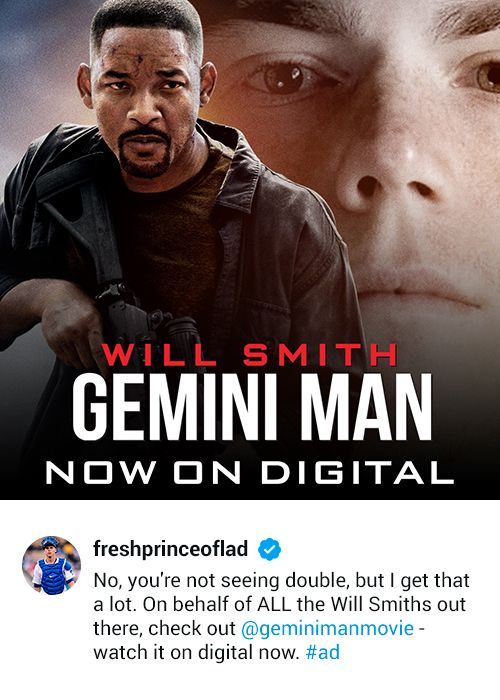 Nothing said Gemini Man to us quite like getting yet another Will Smith to announce the digital release of the film! We partnered with the starting catcher for the Los Angeles Dodgers, Will Smith himself, to share this promo asset on his personal social accounts. The post received over 5,000 likes and was loved by fans nationwide.