Universal Pictures
Official Studio Website
Using the PXL Platform, we designed and built a modern, responsive website to feature all Universal Pictures's newest releases. Customization and content management is made easy through our intuitive Universal admin content management system. Social media content is dynamically updated in real-time through a third party social media API we embedded into our platform. Universal Pictures could also upload and launch sneak peaks, teasers, and trailers, making our platform a single hub for all Universal Pictures movies.
Services
Responsive Website and App Design
Content Management
UX/UI Development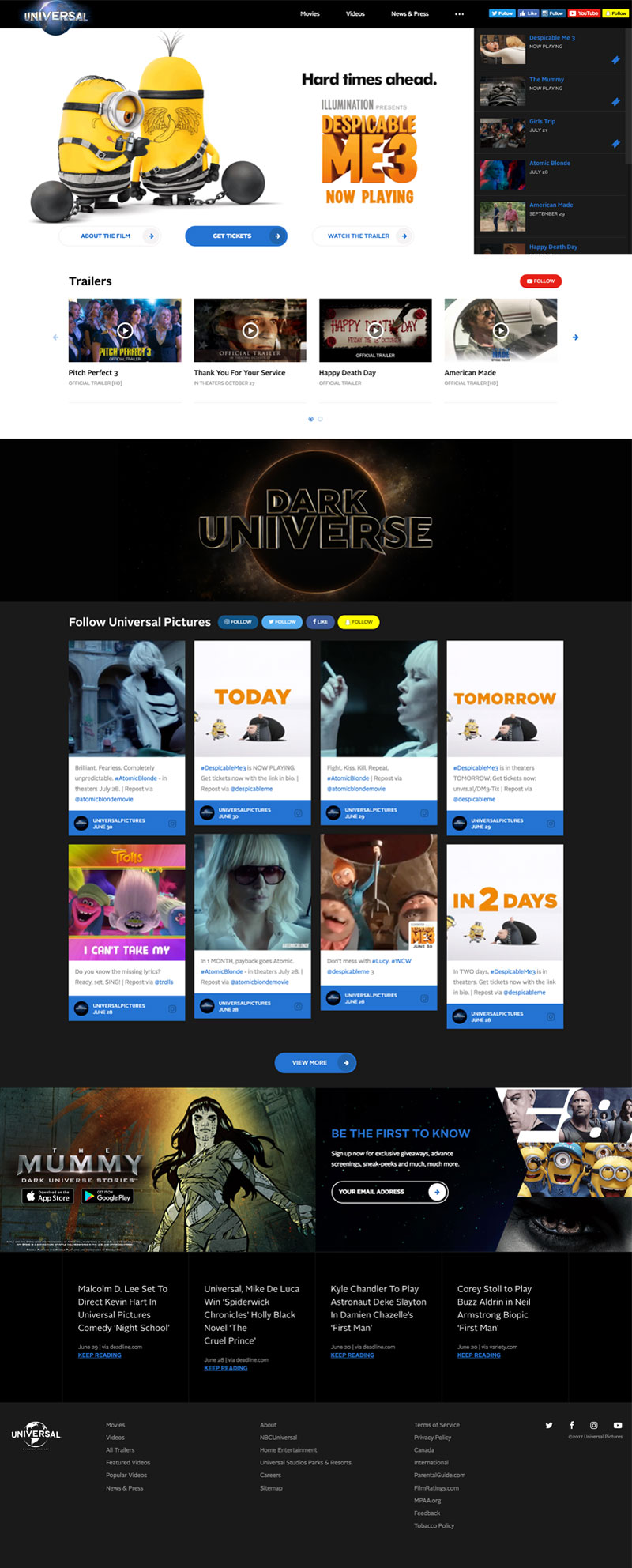 Universal Pictures Official Studio Website is a part of Universal Platform
This unique CMS controls data for Universal Pictures, Universal Studios, Universal Brand, and the Universal Movies API.